This page describes the tank farm and digester process connections. [中文]
The DDS digester is similar to a conventional digester with the added ability to use and store specific liquors in the tank farm. The two diagrams below indicate the general arrangement of the system.

The immediate diagram below describes the piping connected to the digester. The lower diagram is the piping to and from the tank farm for both Model P75 and G55.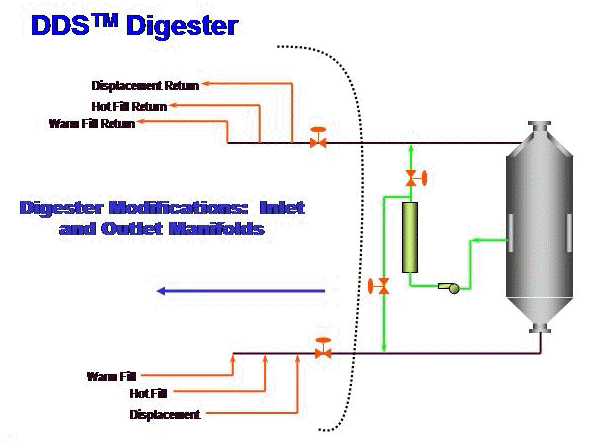 Above: Digester connections